Boca Raton Marriage Counselor Lynn Lampert
Boca Raton Marriage Counselor Lynn Lampert's profile for StayMarriedFlorida.com.
Lynn Rosen, Boca Raton Marriage Counselor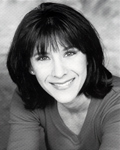 Lynn Rosen, PhD.
Lynn Rosen, PhD.
Address: 2900 N. Military Trail, Suite 165, Boca Raton, FL 33431
Phone: (561) 451-5799
Website: www.bocaratonrelationshipcounseling.com/
Email: lynnlampertphd@gmail.com
ABOUT LYNN:
Lynn Rosen, a Boca Raton Marriage Counselor, is a psychologist with over 30 years experience as an individual, marriage, and family therapist. A graduate of Temple University, she is currently serving as a private practitioner working with a broad spectrum of clients. Among her areas of expertise are EFT (emotionally focused therapy for couples) and EMDR for trauma.
We all have within us a resilience to confront and handle even the most challenging of issues. But we do not have to do it alone. A willingness to share our deepest thoughts and emotions in a safe and caring environment can empower you to figure out how you are feeling , how to move forward, reclaim your purpose and passion. I would like to participate in that process with you. I am experienced in relationship and self-counseling, using complementary approaches to best facilitate positive change. I'm looking forward to being your partner in this process.
I am especially skilled in all relationships (couples, mother-daugher, etc.). I am passionate about helping people reconnect, reignite their passion, and experience intimacy in their relationships. I am a marriage and family therapist, psychologist,and coach with over 30 years experience. I'm trained in multiple best practice approaches.
I connect to people easily and appropriately. I'm genuinely interested in hearing your story and how you got to where you are today. My warm, engaging, and conversational style coupled with your willingness will ensure you get the best possible outcome! Call today to create the life you want!